Taste serves up delectable cuisine – offering a fusion of Mediterranean & Asian ingredients to thrill your taste buds! Chef Martin and his team take great pride in serving the best local and imported ingredients in great classic dishes.
You'll find a large selection of international food to equally satisfy vegetarian, meat and seafood lovers.
Many 'tapas' sized options permit you to enjoy more of your favorites such as flatbreads, blackened tuna, crab cakes, pulled pork sliders, and seafood tacos…. just to mention a few. Be on the lookout for a Taster's event – an exceptionally fun opportunity to taste 8-11 different small portions for a set fee.
With the Chef's Table, you can customize a menu suited for your party.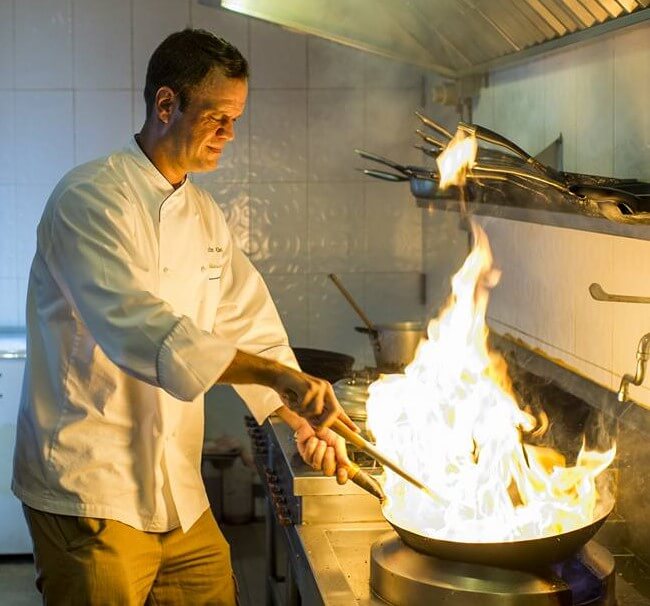 Taste serves delectable cuisine but be sure to quench your thirst. We serve a wide selection of beers, wines, and specialty cocktails.
No matter if your appetite is small or large, you'll find something incredible to eat and drink.
Whether it's food or drink, you'll be thrilled with your favorites and enticed with an ever-changing array of new offerings. Come TASTE for yourself.
Want to plan a private event or enjoy a catered dining extravanganza? Contact [email protected] or call +66 (087) 886 6401 for information, menu guidance, and planning details.